COMPANY PROFILE
Sharad Constructions is a project construction company. With more than 55 years of experience and hundreds of successful projects, Sharad Constructions is one of the preferred partners for well known Indian conglomerates and MNCs. Having large experience in Industrial projects, Sharad Constructions has a significant presence in Western India with projects ongoing in Maharashtra, Gujarat, Goa and Madhya Pradesh. From high rise buildings to Pharmceuticals campuses, from IT parks to chemical manufacturing campuses, Sharad has delivered for quality and safety conscious clients over the years, always striving to be the benchmark for the industry.
READ MORE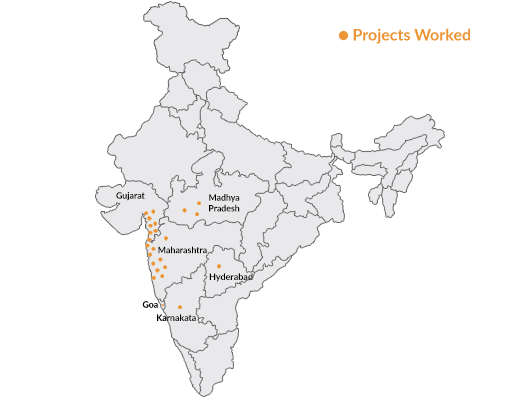 A major factor for the company's success and reputation is due to the fact that all the directors are well qualified graduates and post graduates. From our founding chairman to our board of directors, you will find a highly educated and cultured management. Alongside, we have a highly experienced senior management team with a plethora of experience working in varied locations with project specific requirements.
It is our constant endevour to improve efficiencies, site safety, turnaround time and quality of our projects. For this we focus on modern machinery, internal and external innovation, trying newer products, exploring alternative techniques and adopting international systems.
We own machineries like tower cranes, mobile cranes, batching plants, concrete pumps, reinforcement processing equipments, walk-behind rollers, Compactors, surveying equipment, QC equipment. This ensures reliability towards project requirements and in times of greater local demands as well as site performance.
We pride ourselves on being the partner of choice for a large number of our clients. We achieve this by keeping the end use of the client in mind and working and advising towards achieveing the same: Timely completion without any accidents.
Know more
CLIENTELE